Coco's Blog
Shoe Of The Week Series – Heels Galore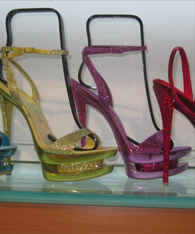 Heels Galore
If you don't know this by now you will….I have a crazy heel fetish!I'm obbsessed with wearing high heels on a daily bases. For me the higher the better and I love the pain because it brings out sexy legs and completes the outfit. Even when your not wearing anything they look wonderful! In my personal collection I have about 500 pairs shoes,boots and yes sprinkled with a little tennis shoes.I consider it jewerly for the feet,maybe because I'm short,5'2 to be exact,that I could get away with it. In this section, every week, I model a pair of heels from my shoe closet & show different angles & talk a little about them…Some will be in season while others are just so hot I have to show them off!
Snapchat – Cocosworld100

Hey guys I'm finally on Snap Chat I tried to avoid it but friends convinced me…Follow me at cocosworld100
Ice T & Coco Bring Out Baby Chanel to The Tonight Show


Check out Baby Chanel's first appearance on The Tonight Show and selfie with Jimmy Fallon
Coco Shoe Collection on Boxes


"Peek Into Coco Austin's Immense Shoe Collection and What Started It All" Click Here to read the article on Boxes about my shoe collection and what started it all
Cocolicious Lingerie Collection Groupon SALE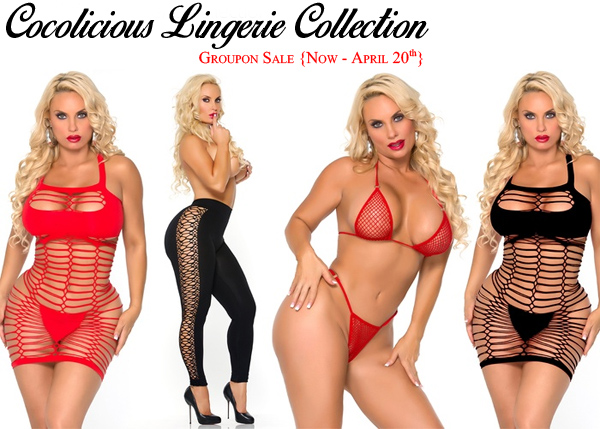 Starting now until April 20th you can purchase Cocolicious Lingerie on sale on Groupon Click Here
Baby Chanel Nicole


I would like to let you all know that baby Chanel Nicole has her own social media pages where we post photos daily keeping you all in the loop on what's going on in Chanel's World. See the links below. Hope you love her pages just as much as I do!

Chanel Social Media Pages:
Twitter: www.twitter.com/babychanelworld
FB: www.facebook.com/babychanelnicole
IG: www.instagram.com/babychanelnicole

Ice T & Coco At Foxtails SLS Hotel in Vegas


Thanks to another fabulous 2nd birthday party at Foxtails at SLS Hotel in Vegas!