Welcome to the Coco Blog!
Welcome to the Coco Blog!!
In this blog you'll find a more indepth chat with me,everything from sexy, high, fabulous Heels to movie premieres and Events I go to.
This is also dedicated to women that love girl stuff such as, hair, skin, nails, lipgloss, make-up and of course,fitness!.
I travel a lot and meet so many exciting people and like to share my expeirences so I post a lot of photos. Feel free to roam around and check out all my links on the right of the page or here at
Coco's URLS
.
My new clothing line, called
"Licious"
is finally here. My clothes are designed for the curvy women but every body type will love it! All made here in the USA with stretchy material.
Shoe Of The Week Series – Heels Galore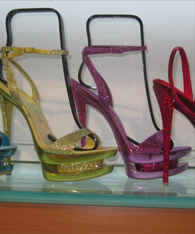 Heels Galore
If you don't know this by now you will….I have a crazy heel fetish!I'm obbsessed with wearing high heels on a daily bases. For me the higher the better and I love the pain because it brings out sexy legs and completes the outfit. Even when your not wearing anything they look wonderful! In my personal collection I have about 500 pairs shoes,boots and yes sprinkled with a little tennis shoes.I consider it jewerly for the feet,maybe because I'm short,5'2 to be exact,that I could get away with it. In this section, every week, I model a pair of heels from my shoe closet & show different angles & talk a little about them…Some will be in season while others are just so hot I have to show them off!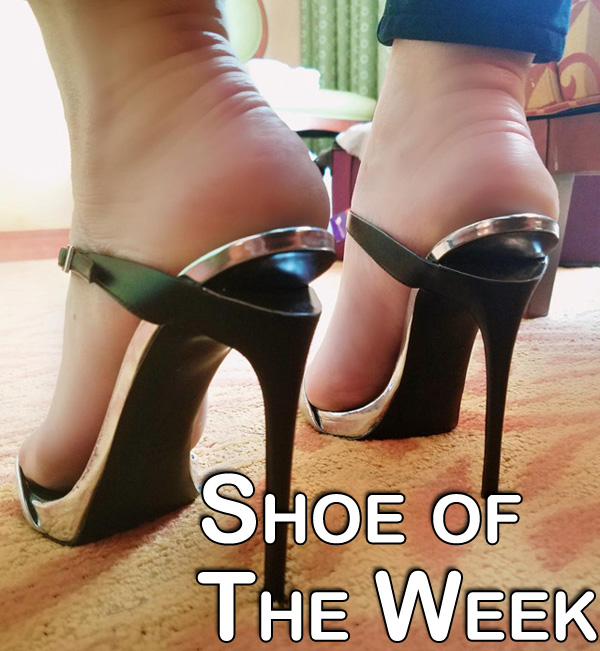 Bash For The Bulldogs Event December 4th


Ice and I will be at the Long Island Bulldog Rescue "Bash For The Bulldogs" event on December 4th. If you're in town come out and join us. www.longislandbulldogrescue.org
Comic Con "Coco Super Hero Cleo Doll"


Guys! I made it as a Super Action figure Doll!! How cool is this!!!

Some of you may have not known but I play the Comic-Con SuperHero CLEO in the Comic Book #Gekido and now they made me into a doll. It looks so real with Seamless Synthetic Skin plus a Steel Skeleton inside so its poseable…

They put together a cool "Exclusive Limited Edition Collectors Deluxe Set" which includes the Doll, 48 page Comic, the chair and sceptor.. This is perfect for those Coco Fans or comic book lovers or a gift for the holidays! It's almost sold out so PRE-ORDER it Now at: www.BeyondComics.TV
Coco Shoeholics Magazine Cover


Its finally out! Shoeholics Magazine! The only shoe mag out there! I've been a fan of it for years and now me & my closet make our presence!! Go here for your copy www.shoeholicsclub.com
Shoe Giveaway 17 Winners
Congratulations to winners of Shoe Giveaway #17!

Winner #1 was Brittany Zaring from Humansville MO, she won the Steve Madden nude pumps.

Winner #2 was Yailen Gallardo from Homestead, Florida, she won the brown Stuart Weitzman pumps.

Let's Congratulate Our Winners!

Check out Yailen wearing the brown Stuart Weitzman pumps!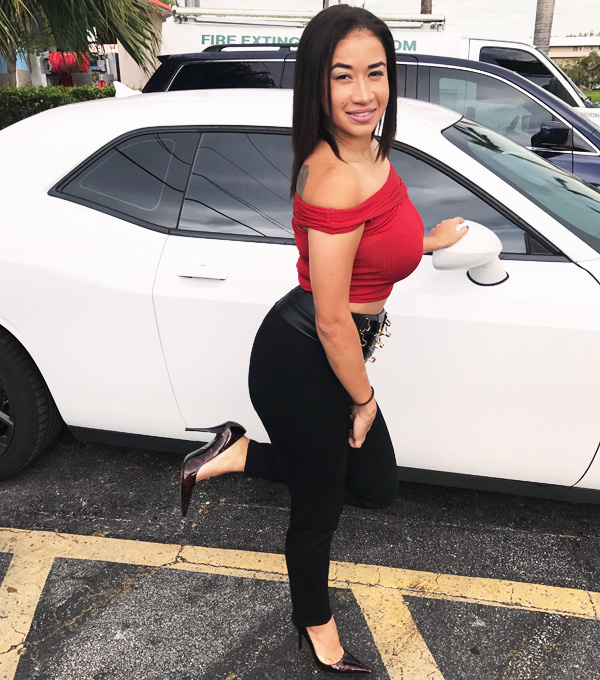 Cocolicious Lingerie (Home Edition)


I recently shot a video in my home for my Cocolicious Lingerie line we have added some cool new pieces. It was a really sexy shoot. This is definitely an exclusive. Checkout the video I think you'll like it. Here is the link to purchase: Cocolicious Lingerie

Follow Me Twitter @Cocosworld Facebook Coco Instagram @Coco Snapchat Coco
Coco Shoe Giveaway 17
So excited to announce the next shoe Give way!!!! Just like the past, I give away 2 different heels once a month to 2 different people randomly.. All you need to do is,most importantly, wear a size 6 and then 2nd,comment which shoe you love and why. I read all the comments and name the winners here on my blog.. I also autograph each pair!!👠

(Please keep in mind all I ask from the winners is to take a pic with them on or holding them so I can post um here!! You can take a look at past winners) OK Good luck…. 1st pair are brown Stuart Weitzman pumps… These heels are on the narrow side.. They're a size 6 but feel more like a 5 1/2 The material on them is really dope kinda like 3D wood…The heel is shorter than normal for me. Nice conservative pumps.

2nd pair are Suede Steve Madden… These are high platforms but really easy to walk in maybe because it has a round toe.. The neutral color goes with everything and makes the leg look longer. They are true to size (size 6)


* Winners must respond within 1 week of notification to receive the shoes. If the winner does not response within 1 week they forfeit the shoes and someone else will be selected as the winner