Welcome to the Coco Blog!
Welcome to the Coco Blog!!
In this blog you'll find a more indepth chat with me,everything from sexy, high, fabulous Heels to movie premieres and Events I go to.
This is also dedicated to women that love girl stuff such as, hair, skin, nails, lipgloss, make-up and of course,fitness!.
I travel a lot and meet so many exciting people and like to share my expeirences so I post a lot of photos. Feel free to roam around and check out all my links on the right of the page or here at
Coco's URLS
.
My new clothing line, called
"Licious"
is finally here. My clothes are designed for the curvy women but every body type will love it! All made here in the USA with stretchy material.
Coco Shoe Giveaway 3
Its that time again people when I select 2 pairs of heels from my closet and give them away to my fans.I enjoy getting shoes so why not share the love with all ya.I'm just sorry I don't have enough for everyone..I have my shoe giveaways every 3 weeks,it all just depends on if I have my hands are tied up while shooting my show,"Ice Loves Coco"…Now all you have to do is write a comment of which ones you like and why,you also have to wear a size 6 in women.In a week all post the winners here on my blog so keep on checking in.All I ask is that the winners take a pic in the shoe so I can display it on my blog for the future.Now the Gold ones are called Bordello,I got them for a Halloween costume and never wore them..They're a size 7 but the shoe runs small.The white heels are Gianmarco Lorenzi those are a size 6 but run a little big.OK got it?? Good Luck
Rainbow Lornzi
Sorry for slacking the past week on my 'Show of the week"… I was with family for 2 weeks and it was the 4th of July. I tried to cut back on computer work… So here is the next Shoes!! Gianmarco Lornenzi!!!! These were bought in Europe so I doubt you can find um out here in the states.. So sorry but I'll explain them anyhow because they're just plain.. DOPE!! They have a 3 inch platform see-thru front and 7 inch heel in the back which has pink satin material on the top of foot… The rainbow color is amazing, it almost looks like glass when you see them but its not its plastic… They're a great summer shoe the only downfall is they are very high in front, kinda feel like they're fragile and u try to be careful so your kinda wobbly.. But I've danced all night in them so they're sturdy it just has that feeling.. Great for the shoe collection.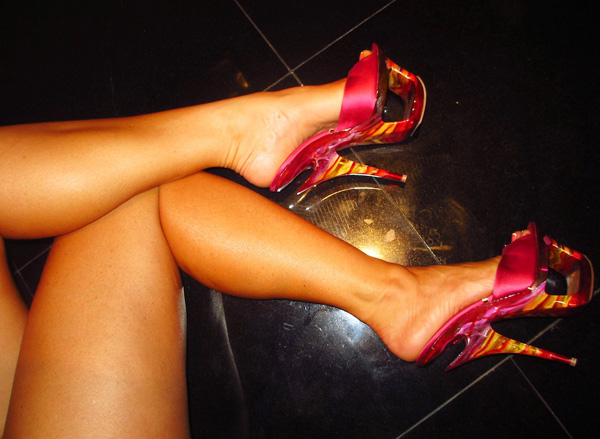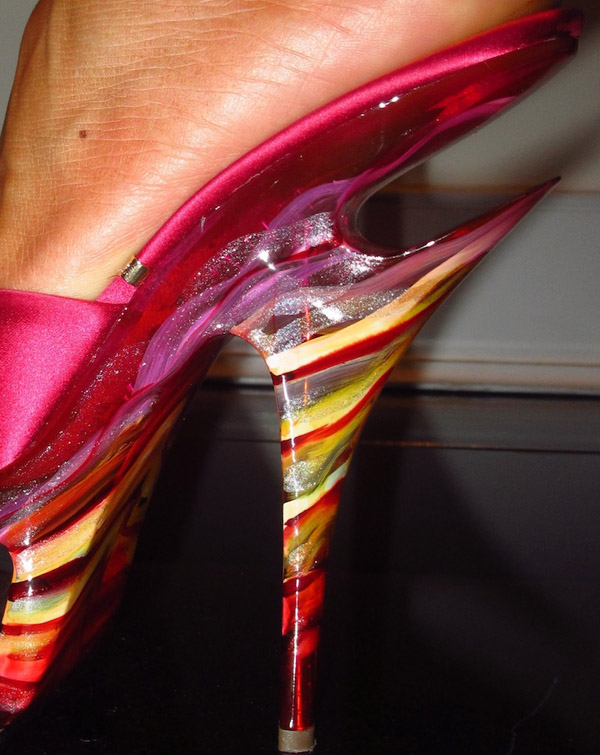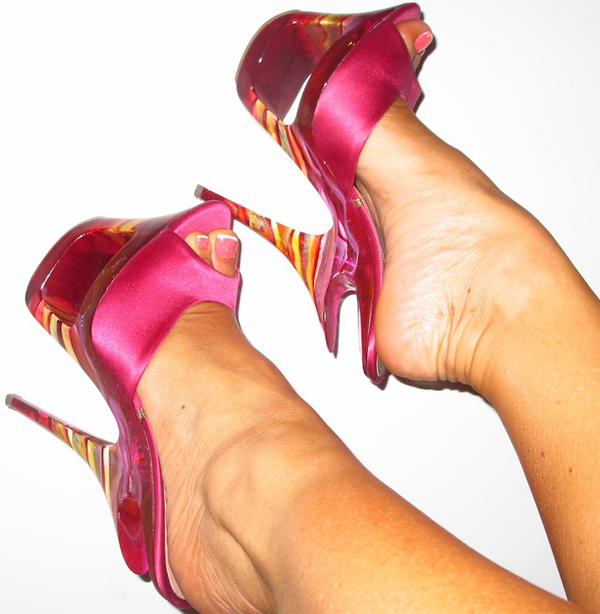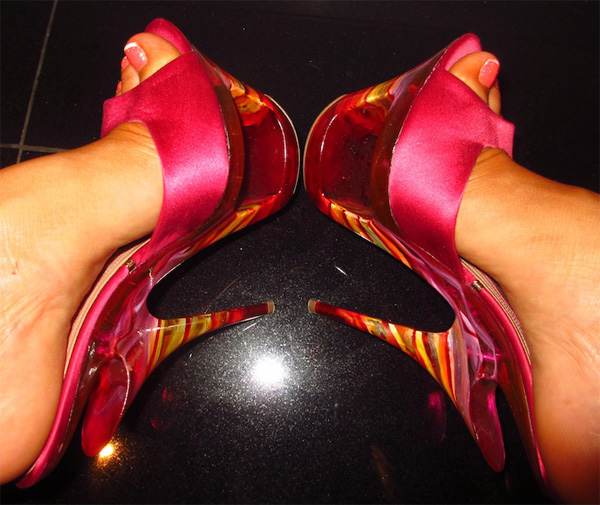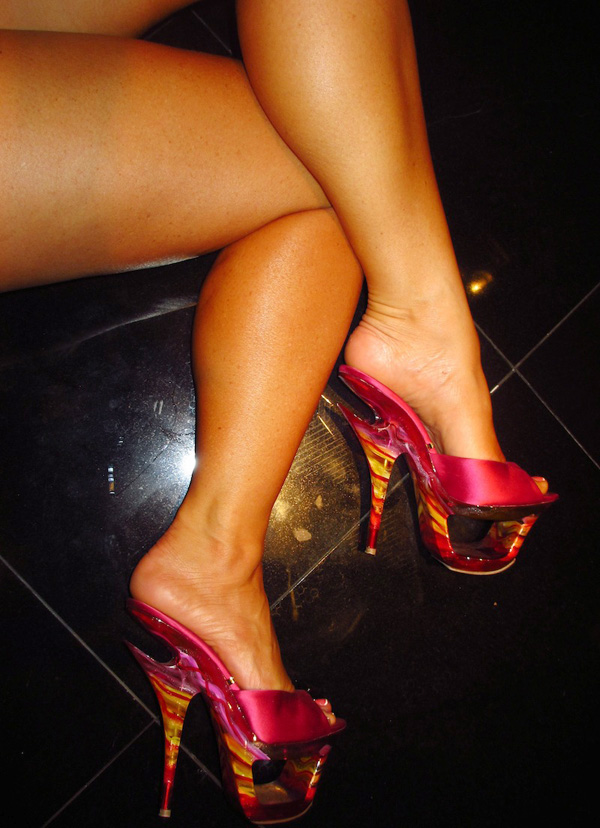 The Wendy Williams Show – Wednesday March 14, 2012
So recently I was on the Wendy Williams Show, It was kind of quick because I was Wendy's Hot Topic of the day so I didn't get to talk long but checkout the interview it's really cool!